A resume of our 2017 events :
'Jom Makan' Cooking Classes (for members only)

Muhibbah, 25th February at 18.00

Picnic, 17th June, at 13:00 pm.

MDA participates at EID Festival @ DR Koncerthuset, July 1st from 11:00 am

Merdeka – Malaysia's 60th Independence celebration. September 9th, @ 18:00

Bowling – (for members only) 26th October @19:00

AGM – November 19th @ 14:30, Restaurant Saigon, Valby (for members only)
Upcoming AGM – 19th November @ Restaurant Saigon, 14.30 (members only event)

BOWLING @DGI Byen – 26th October, 19:00. (members only event)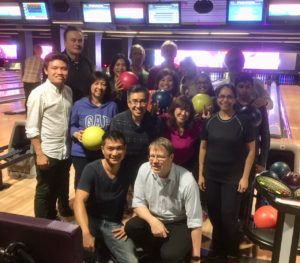 JOM MAKAN / LET'S EAT – 13th August @ 13:00 (members only event)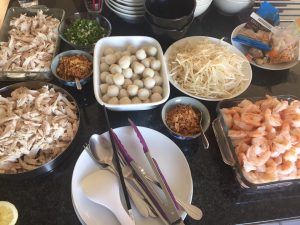 60 YEARS OF INDEPENDENCE, MERDEKA 2017 CELEBRATION!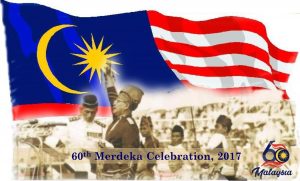 Join us for this special event of the year, as we commemorate Malaysia's 60th Independence Day! Bring your friends and family to enjoy a night of delicious Malaysian cuisine, home-made desserts, fun entertainment, quizzes and wonderful company!
Date: September 9th, 2017
Time: 18:00 – 23:00
Place: Frihedens Idrætscenter, Hvidovrevej 446, 2650 Hvidovre
Welcome drinks and snacks will be served, each table will be given a bottle of red and white wine with compliments of MDA. Beverages will then be available ON SALE at the bar for dinner and the rest of the night. We accept cash or mobile pay.
Our Lucky Draw is back by popular demand with attractive prizes from our sponsors like Selected Tours (Marokko & Malaysia Eksperten), Philips, Rothman Batik, Hotel Skovly Bornholm and many others. So don't forget to buy your raffle tickets at the dinner.
Prizes will be awarded to the best national costume for the evening – male and female.
The member who brings the most non-members to join in the fun will also receive a prize!

Ticket prices are:
Member: 160 DKK
Non-member: 220 DKK
Children 4 to 12 years: 50 DKK
Children 3 years and below: Free
Please confirm your attendance by making payment with text: Merdeka/Your Name, either via:
1) Mobile pay to +45 2648 0033 (Rosalind), or
2) Bank transfer to MDA: Nordea Bank,
Reg. No. 2314 ; Acct. No. 8478 560 304

RSVP to : mdacph@gmail.com by 1st September 2017.
For eventual updates, please find us at our Facebook page or call Julietta at +45 2695 2253.
Come enjoy a relaxing, fun filled night with entertainment. Hope to see you there!
MDA Events Committee
MDA participates at EID Festival @ DR Koncerthuset – July 1st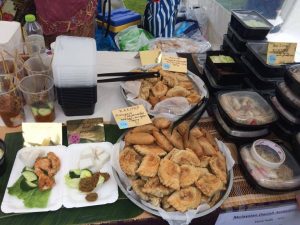 Dear All,
MDA will be participating in this year's Big EID Festival at DR Konserthuset!
Date: July 1st
Time: 11:00 – 17:00
Place: Ørestads Boulevard 13, 2300 Cph. S
Please come & support us. We will be making some of our favourite Asian dishes to sell.
So LOOK OUT for our food stall – Malaysian/Singaporean Food Corner.
For more information, check out DR Konserthuset's event page.
We are looking forward to seeing you there!
MDA Events Committee
PICNIC – 17TH JUNE AT BEAUTIFUL FREDERIKSBERG HAVE (FREDERIKSBERG GARDEN) together with Singapore Club.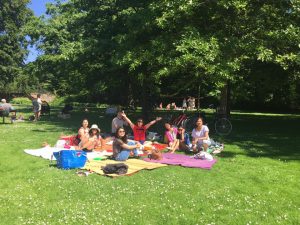 Dear MDA Members,
Summer is finally here! Time to celebrate the glorious weather with family & friends!
Malaysian Danish Association jointly with Denmark Singapore Club invite you to join us for a fun family day at Frederiksberg Gardens (behind Copenhagen Zoo) on Saturday 17th June, 13:00 to 17:00 hours.
We'll start with a cosy picnic – pack your own lunch & drinks, or share with each other – after which we'll have some fun and traditional games.
Please note that the picnic is only open to MDA members who have paid the 2017 membership fee.
Please sign up for the picnic here.
You can get FULL DETAILS of the event by going to our facebook event page.
We look forward to seeing you soon.
MDA Events Committee
MUHIBBAH 2017 – 25th February 2017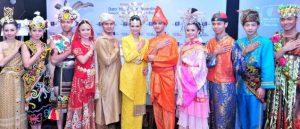 Time: 18:00 to 23:00 hours
Date: 25th February 2017
Location: Hall of Vor Fru Kirke Herlev, Herlevgårdsvej 14, 2730 Herlev
(Bus 165 or Bus 168 from Herlev St.
Parking is also available at the venue.)
Come join us for our first event of the year!
This is a must-try culinary experience. This potluck affair is open to both members and non-members. Please bring a dish/dishes for six persons as your contribution to the potluck and register on the link below. This is so we can be certain of a good variety of food.
Theme: Traditional/National Clothes (not compulsory) but there will be prizes for best dressed female & male.
RSVP: 19th February, 2017
Please indicate names of adults, children (under 12 years), and contact information (email/telephone)
Here is the event registration link, or you may also email us at mdacph@gmail.com for registration.
You can get full details of the event by going to our facebook event page.
Thank you.
MDA Events Committee